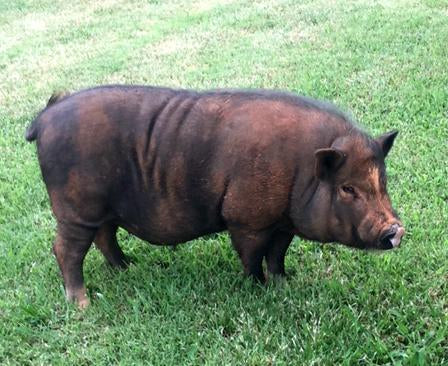 "Everybody Loves Timmy"
Free Shipping over $49.99
30-Day Returns & Exchanges
Description
"Everybody loves Timmy" illustrates how a pot-bellied pig named "Timmy" offers unconditional love to all the animals on the farm.  Greg Huett created this parable as a way to share God's encouragement to each of us to follow one of his commandments, "to love one another, just as I have loved you" (John 13:34 ESV).
Finally, there's a series of farm and ranch books with real-life animal characters that teach good wholesome Biblical based life lessons and principles that were commonplace when growing up in the past on an American farm—Love your neighbor, honor your mother and father, and the value of family and hard work.
Big Country Farm Toys has developed a line of books that do just that.  Kids will enjoy the real-life photos of the animals, straight from the author's family farm, and then read the beautifully illustrated stories of each character. Collect them all and use them to teach your children and grandchildren these time-honored life lessons.
Check out the Everybody Loves Timmy Book and Plush Set!
Part of the Big Country Toys line of books and plush based on real-life animals, straight from the author's family far
| | | | |
| --- | --- | --- | --- |
| Product | Length (inches) | Width (inches) | Height (inches) |
| Book | 8.5 | 8.5 | 0.25 |
Expandable & Interchangeable Play
All of our toys are 1:20 scale, so Big Country Toy products can be played with together. Our product lines are expandable, interchangeable, and feature working parts and accessories.
We are proud to offer realistic toys that reflect the hard work, hobbies, and values of the farm and ranch community. Our products also feature licensing by key brands like PBR, Polaris, Ford, Chevrolet, Ram, and Sundowner.
Durable & Safe for Children
Big Country Toys products are made with durable, high quality materials that stand the test of time. We also offer a 30 day stress-free warranty on all products and a lifetime warranty on select products.