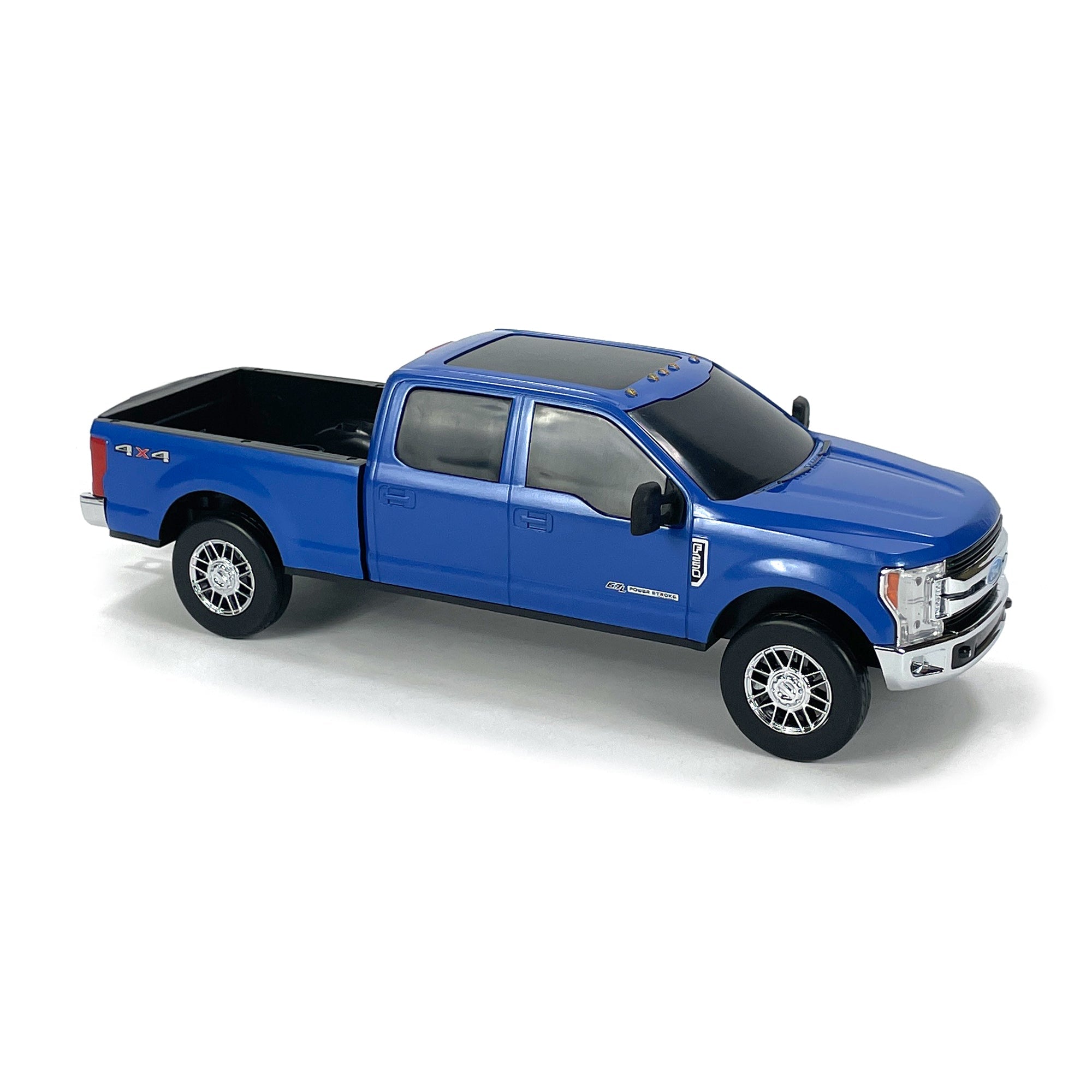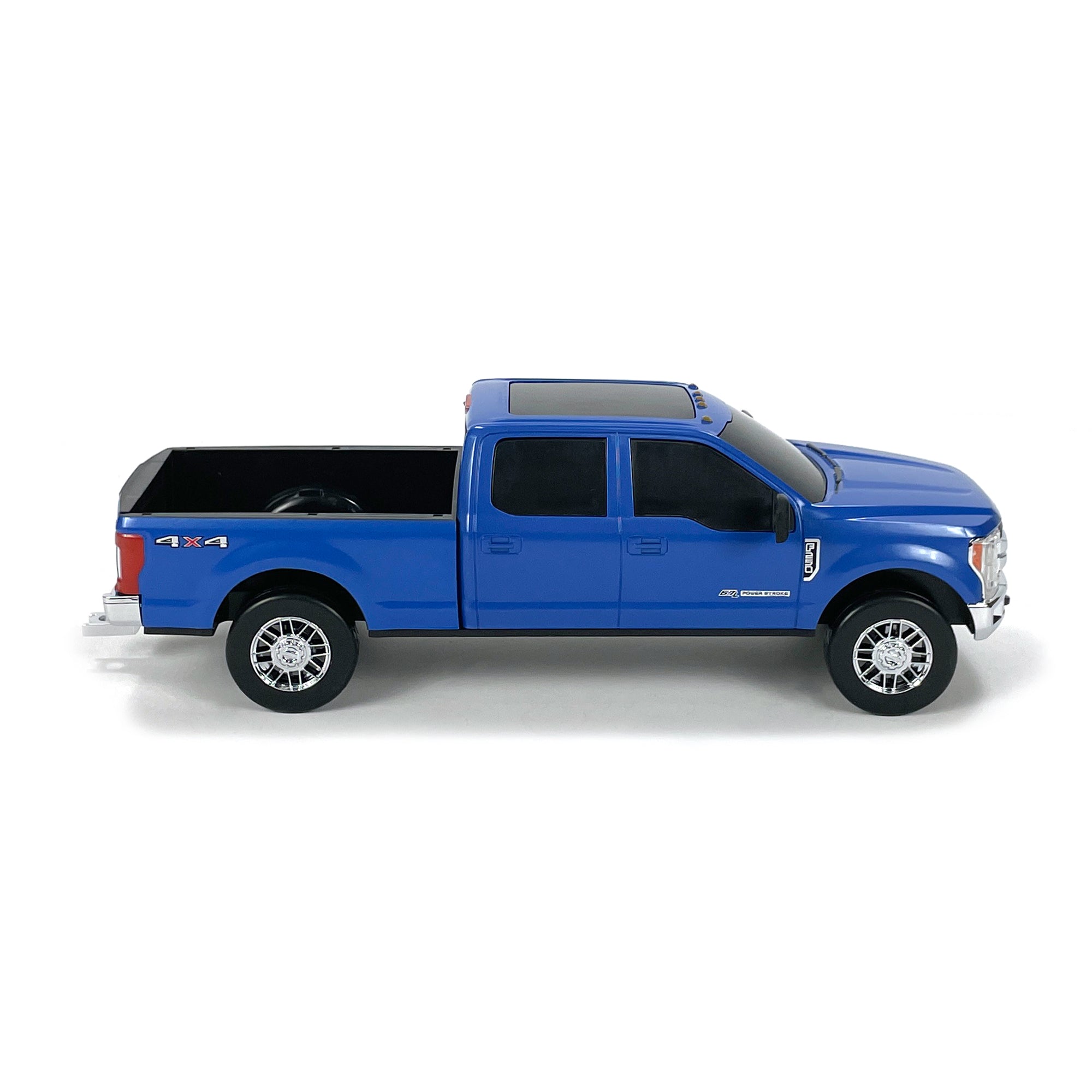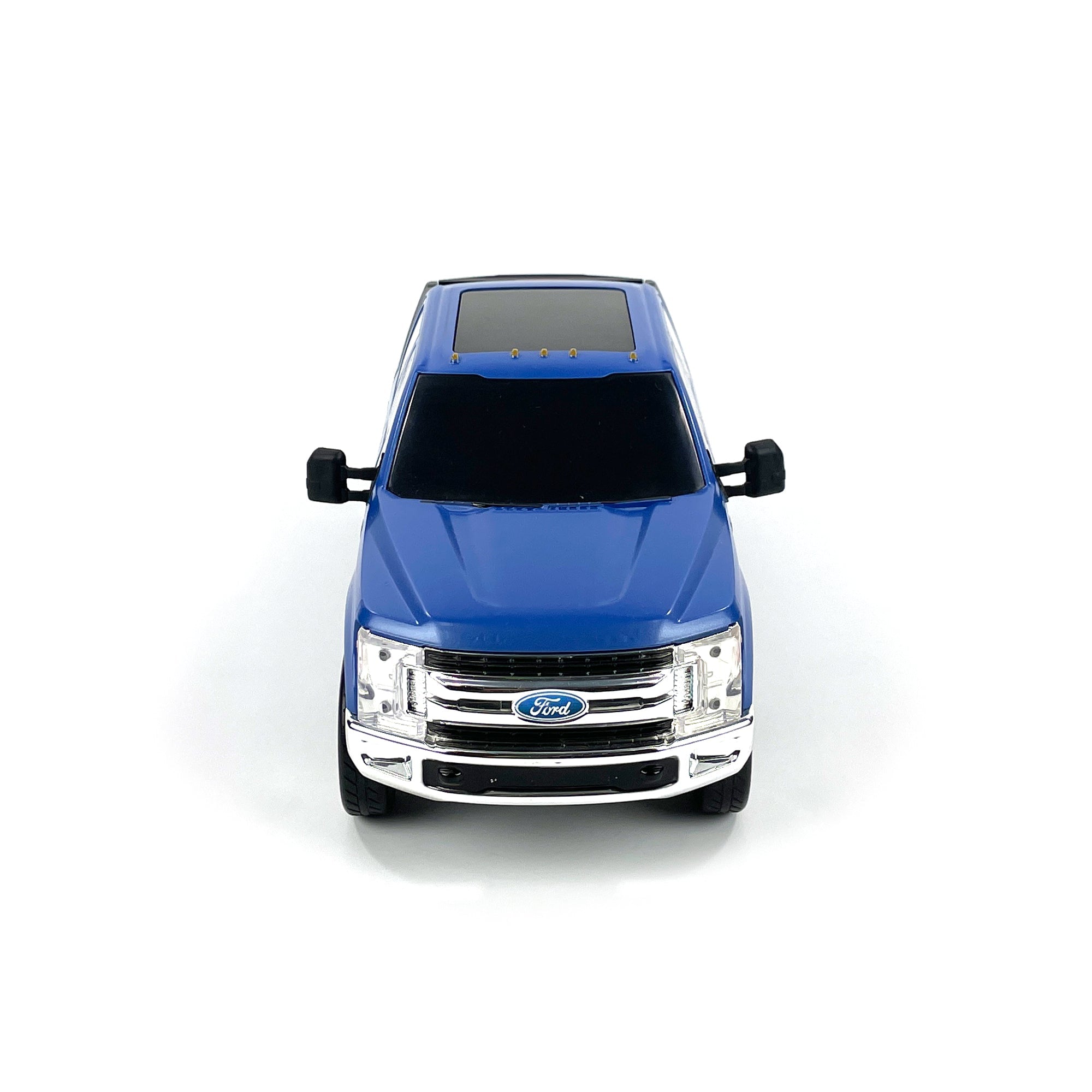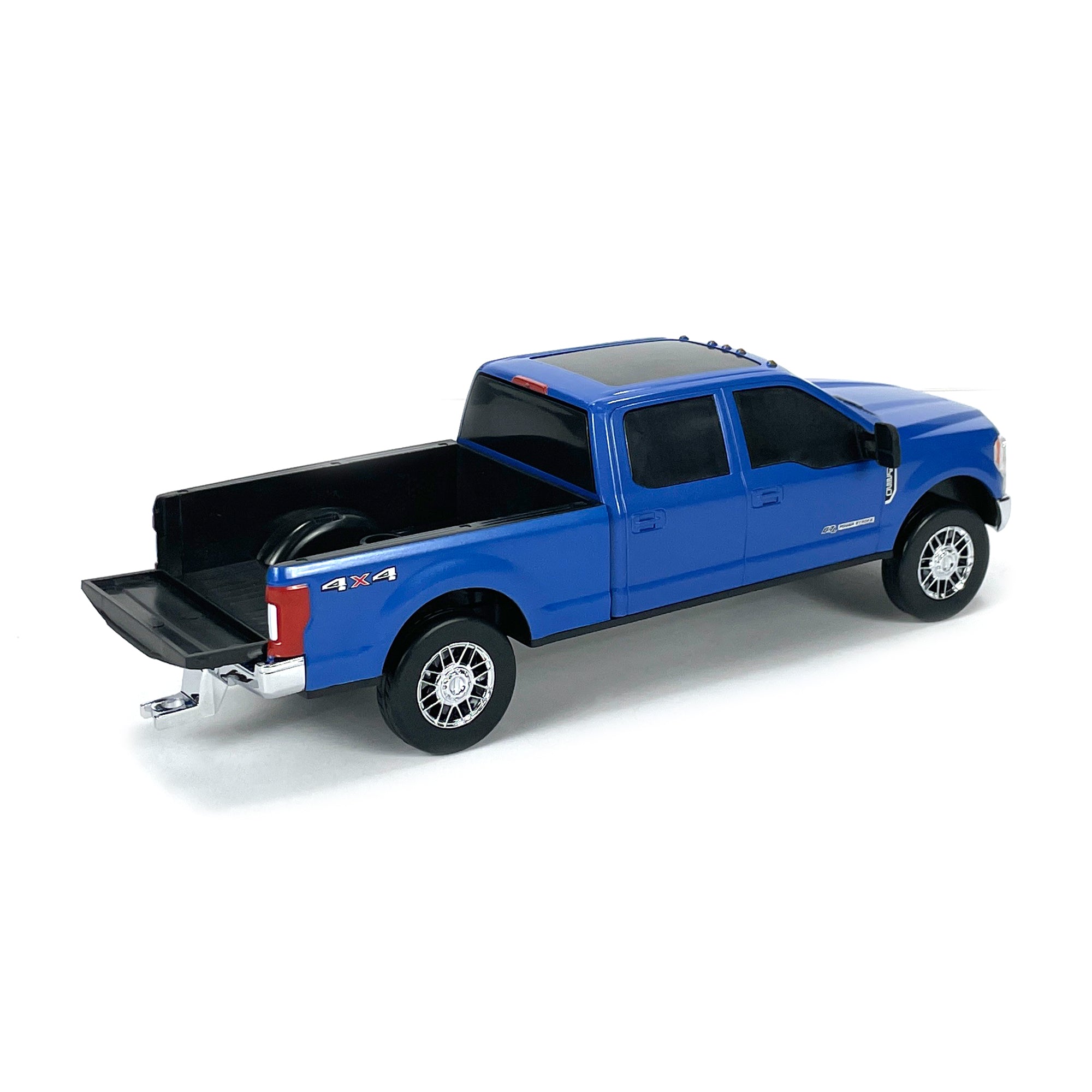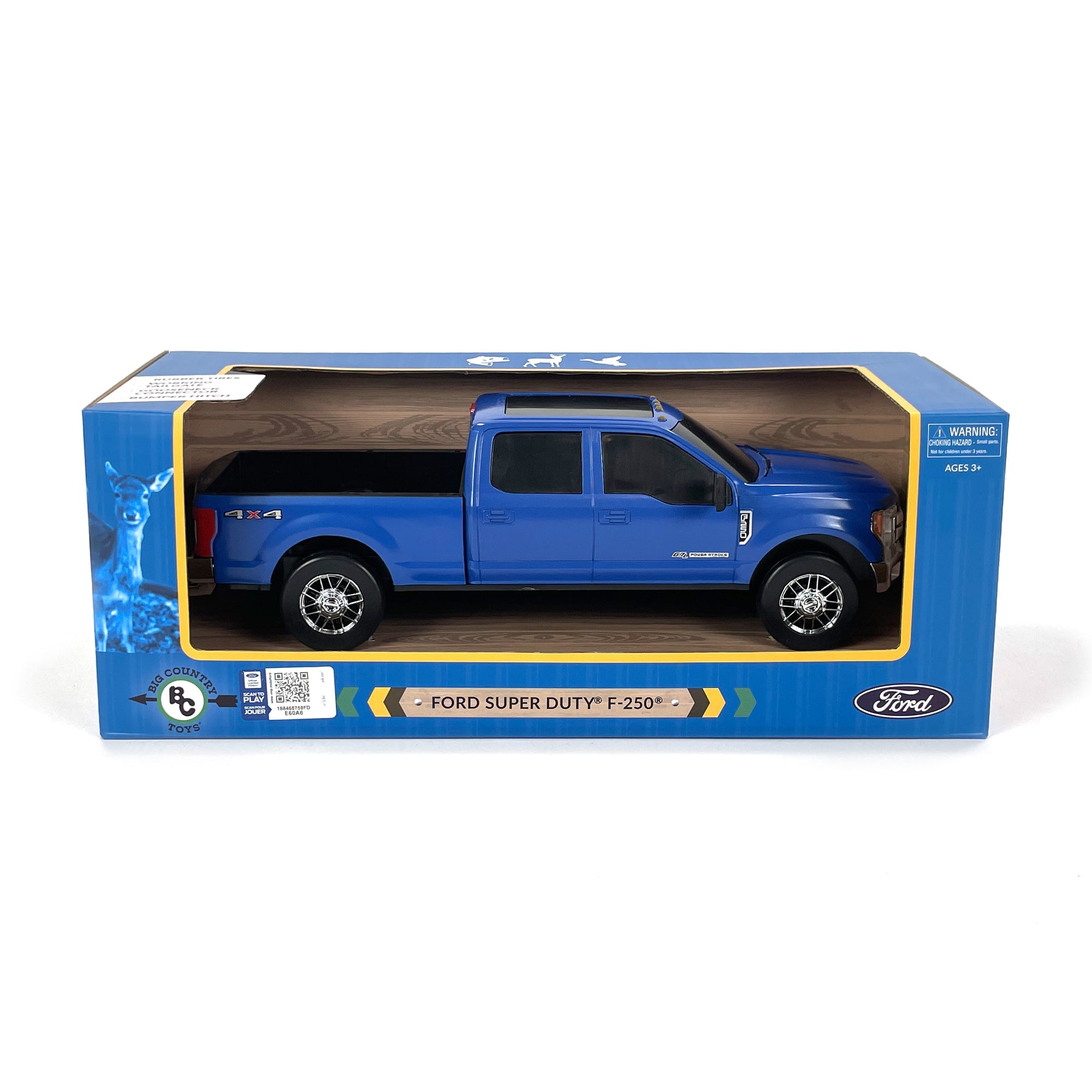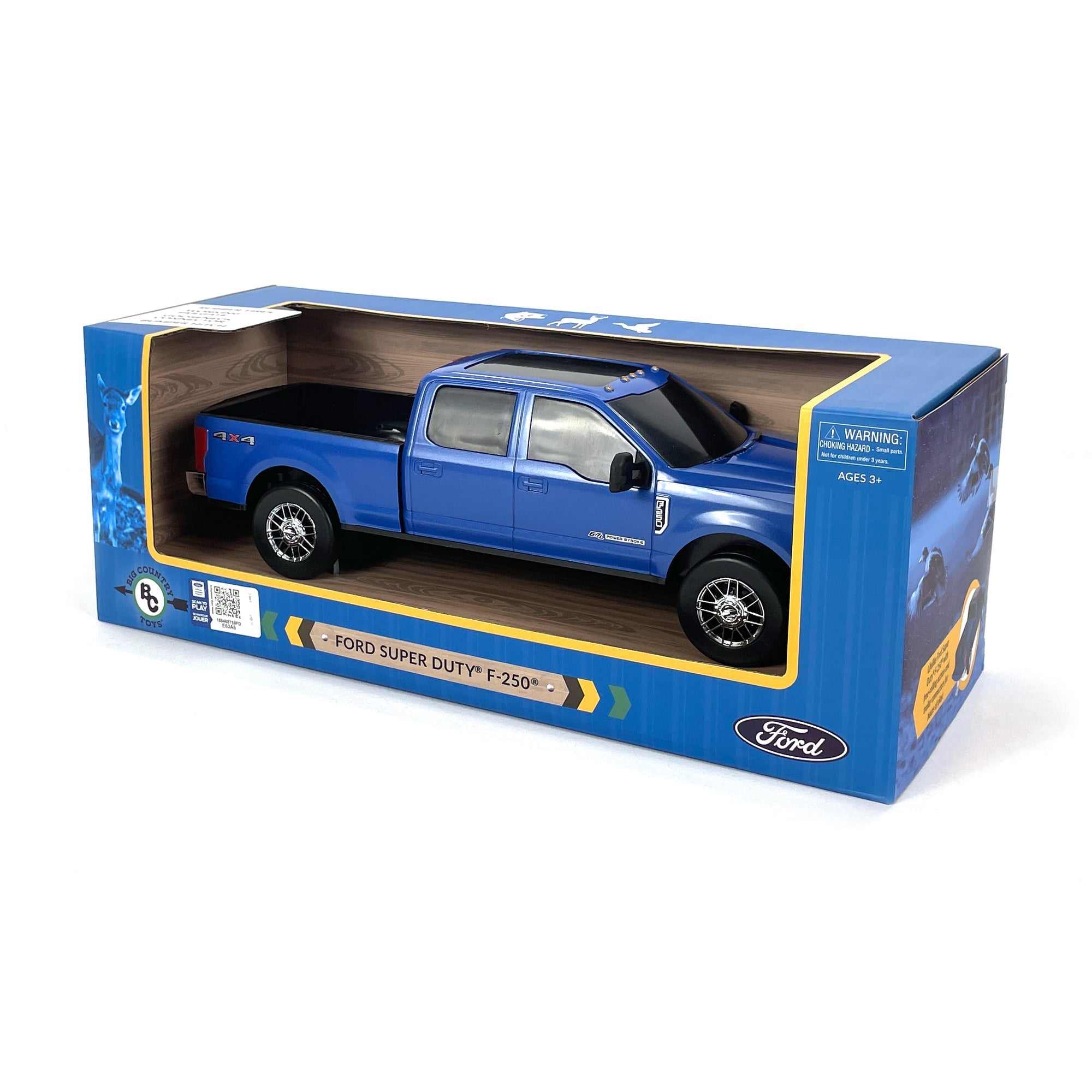 Ford Super Duty F-250
Free Shipping over $49.99
30-Day Returns & Exchanges
Description
Our 1:20 scale, replica Ford Super Duty® F-250® comes complete with a gooseneck connector and bumper hitch to fit with our full line of farm, ranch, and adventure trailers. The back tailgate can fold down just like a real truck. This Ford truck is the perfect addition to Big Country Toys playset!
For even more fun, pair our Ford Super Duty F-250 with our Bass Boat or Polaris Ranger!
PLAYABLE & COLLECTIBLE: Compatible with the full lineup of Big Country Toys vehicles, figurines, and playsets.
| | | | |
| --- | --- | --- | --- |
| Product | Length (inches) | Width (inches) | Height (inches) |
| Ford Super Duty F-250 | 13 | 5.25 | 4 |
(1:20 scale)
Made of high quality and durable plastic.
Item# 496B
Officially Licensed Ford Product
Expandable & Interchangeable Play
All of our toys are 1:20 scale, so Big Country Toy products can be played with together. Our product lines are expandable, interchangeable, and feature working parts and accessories.
We are proud to offer realistic toys that reflect the hard work, hobbies, and values of the farm and ranch community. Our products also feature licensing by key brands like PBR, Polaris, Ford, Chevrolet, Ram, and Sundowner.
Durable & Safe for Children
Big Country Toys products are made with durable, high quality materials that stand the test of time. We also offer a 30 day stress-free warranty on all products and a lifetime warranty on select products.
What Folks are Saying
Fun size truck! I can't wait to add to the collection!
Truck just like mom's
I bought this as a birthday gift for a friend's little boy. He was so excited to have a truck just like his mom's truck. Perfect truck for a 6 year old.