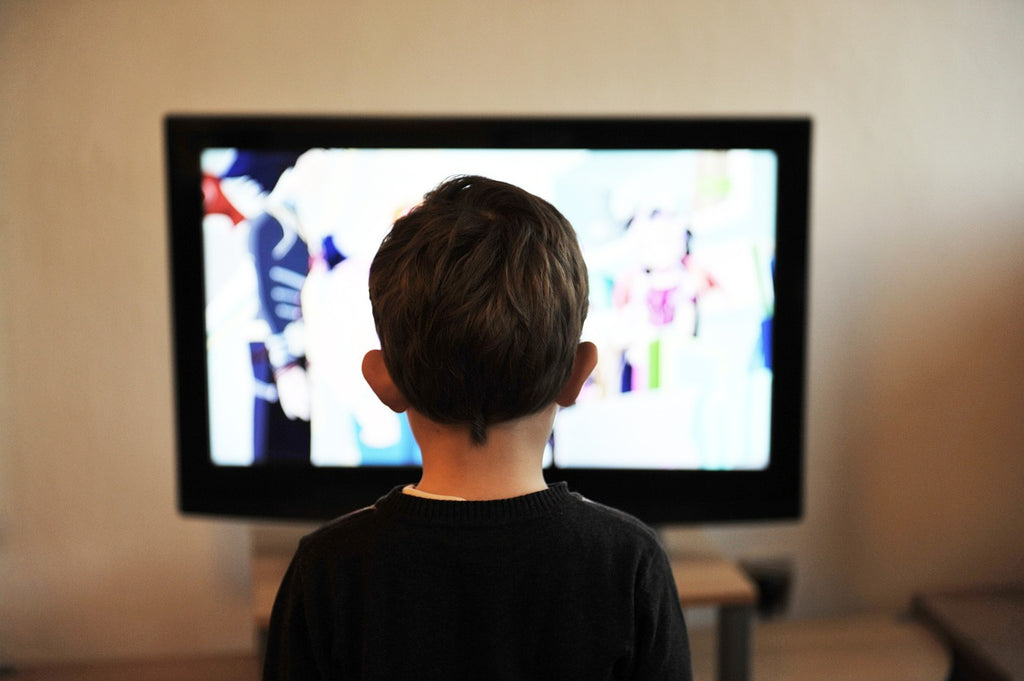 Raising a child in a society that is so immersed in media can be a challenge. The technology children have available today is vastly different to what you might have had growing up, and allows children to not only consume media but create it. Wether it be television, video games, apps or social media, it can be overwhelming trying to keep up with what your children are exposed to. As a company geared towards encouraging creativity and imagination, Big Country Farm Toys would like to help spread the information many researchers and organizations are trying to get out to parents regarding your child's media usage. 
Dr. Jenny Radesky, Pediatrics-Developmental/Behavioral and Pediatrics specialist, provided some very compelling facts about kid's media use in her article
"Kids & Digital Media". (click title to read the full article) 
Radesky's list included:
In 1970, children began watching TV regularly at about 4 years of age, whereas today, children begin interacting with digital media as young as 4 months of age.
In 2015, most 2-year-olds used mobile devices on a daily basis and the vast majority of 1-year-olds had already used a mobile device.  Preschoolers were already starting to media-multitask in this study (in other words, use 2 or more forms of digital media simultaneously, such as watching TV while using an iPad).
Pre-teens and adolescence use a combination of different digital media sources an average of 8-10 hours per day, often in the form of media-multitasking, which has been associated with more attention problems.
Three quarters of teenagers own a smartphone, 24% of adolescents describe themselves as "constantly connected" to the Internet,and 50% report feeling "addicted" to their phones, according to research.  Teens who report feeling "addicted" have higher rates of mental health problems as well.
Excessive use of digital media, use too close to bedtime, or viewing violent content are associated with worse sleep, higher obesity risk, and worse developmental and academic outcomes. 
Allowing your children to use media & technology can have its benefits if you, as parents, use it with them to encourage connection, learning, and healthy use. Here are a few tips on how you can achieve this:
Teach your children that media can be used for more than just entertainment, such as connecting, creating, and learning. Some ways you can do this are by video chatting with family and friends, allowing your children express their creativity through photos and videos, and by using educational media to enhance our child's literacy skills. In the long-term, these steps can help your child use media more respectfully. 
Be a role model to your children. By being unplugged during family time, you can teach your child media manners. If you use media as an outlet for your emotions or to relax and relieve your stress, your children will come to the conclusion that this is how media is supposed to be used. 
Create a media plan. Talk with your children about their media use. Designate spaces and times that are unplugged and media friendly. By setting these boundaries, you can better control what media your child is using and how much time they spend around it. 
Introduce media when you think your child is ready. Do not feel pressured to introduce media to your child if you don't think they are ready. When you decide to do so, be involved and aware of what media they are consuming. 
Do your research. Just because an app says it is educational, doesn't mean that is actually is. Be an active participant and really look into what apps, games or television your kids are consuming. Having the help of an adult will not only keep them from consuming what you don't approve of, but will also allow them to better understand how to use media properly. 
Create a media plan. Map out time and spaces that are media friendly or unplugged. This will help set boundaries on how much time your child is consuming media and, with time, help them use media more responsibly. For help creating a media plan for your family, check out the American Academy of Pediatrics Family Media Planner and Media Time Calculator.  
Here at Big Country Farm Toys, we value the importance of healthy play for your children. Our full line of farm & rodeo toys can help your child live a healthy, social, and creative life. 
For more information on your child's media consumption, please refer to these resources: